Cathodoluminescence Systems
Cathodoluminescence (CL) is an essential non-destructive analytical technique useful in a wide range of applications including semiconductors, optoelectronics, dielectrics and ceramics. CL is also a powerful tool for investigations in geology, mineralogy, forensics, and life sciences. HORIBA Scientific's Cathodoluminescence Universal Extension systems (CLUE) enhances any SEM's analytical capabilities while maintaining its original functionality. Since the sample is able to remain in the same spot, CLUE can easily be combined with other microscopy applications, such as EDS and EBIC.
---
Cathodoluminescence System Flex-CLUE
The ideal flexible package to handle highperformance CL analysis.
maintains original SEM functionality;
high-efficiency CL signal-collection;
flexible spectral CL analysis.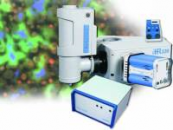 ---
Cathodoluminescence System HCLUE
The optimal CL package for academic research.
customized setup;
high sensitivity;
enhanced spectral range.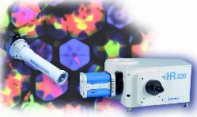 ---

Thank you! Your request has been sent.