ICP-OES Spectrometers
HORIBA Scientific develops and manufactures high performance ICP-OES spectrometers for more than 35 years. The HORIBA's instruments with their unique design provide high performance to your laboratory for the most challenging applications, not only with low detection limits and accuracy, but also with facilitated method development.
---
ICP-OES Spectrometer Ultima Expert
High resolution, high sensitivity and high stability.
unmatched spectral resolution minimizing interferences with <5 pm for wavelengths in the range 120-450 nm;
radial viewing and Total Plasma View providing lowest detection limits in ICP-OES spectrometry;
the only ICP-OES spectrometer on the market to provide ultimate accuracy for major precious metals analysis.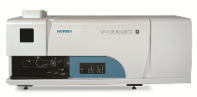 ---

Thank you! Your request has been sent.